Offering wisdom to carers
Sara is the the best-selling and award-winning author of 'Who Cares?', Coach and Speaker, supporting those who care for loved ones.
She is also a Mindfulness Instructor and gives regular talks and podcasts.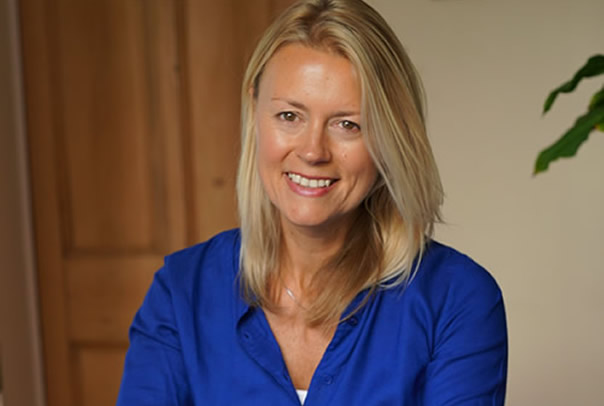 Sara shares her story – of why she, and most carers fall ill – and then gives insight and strategies on how to improve carer resilience, health & wellbeing – not only good for carers, but also those around them.
She has been a Trustee for five years for INS (Integrated Neurological Services) – a charity supporting those with neurological conditions including Parkinson's Disease, Stroke, Multiple Sclerosis, and their carers, plus, she takes their Mind Body Spirit class to help release stress and tension and improve quality of life.
Sara also sits on the Richmond Health & Wellbeing Board as the Carer Representative. Do you have one on yours?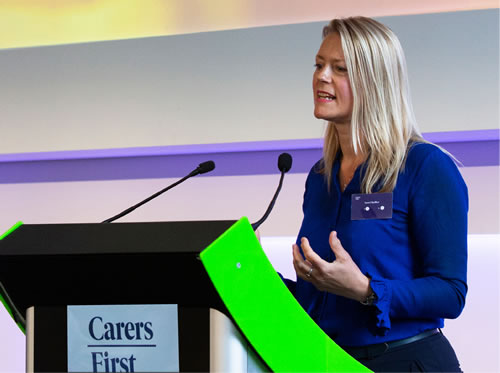 Giving a keynote speech for Carers First in London, April 2023
Sara's Story
Sara had only been dating her boyfriend, Neal, for six weeks, when he fell ill with a brain tumour. At the time, she told him, "Just get better, I'm here for you," – not realising what this would mean for her own life.
As Neal continued to battle with the disease, slowly deteriorating, Sara gave up her career as a graphic designer with a large London investment company to care for him for 13 years.
During this time Neal had a stroke and became bedbound for years, needing full-time nursing care. Due to the stress and pressure of caring for him, Sara became both mentally and physically unwell.
In wanting to continue to care for him, Sara then found new strategies to regain her health and enjoy life again, even whilst caring for a terminally ill husband. During this time, she also became involved with local and national charities, visiting No 10 Downing Street with the Macmillan charity, and gave a talk at the Houses of Parliament. During lockdown, Sara appeared live on ITV's This Morning, in front of 1.5 million viewers sharing her story and promoting her book.

Coaching for Carers
One-to-one coaching for carers. Feel empowered and valued, so you can live the life you choose.
Carers Course
Start to transform your life with this 6-week online course. User friendly and effective – go at your own pace.
Award–Winning Book
"Who Cares?" is regularly seen as the 'go to' for many carers – with insight and strategies to look after you!
As seen on/in and working with: